Lil' Expert's 2nd grade class had a field trip to Apple Annie's Pumpkin Patch and Dad was able to take the day off to go with him.
They learned about pumpkins, had a fun hayride and a picnic lunch.

They tried to find the biggest pumpkin in the patch.
Arizona's Largest Corn Maze

Cut into 18 acres of corn.




Over 6 miles of pathways.




3 levels of difficulty



**I am so thankful to have a husband who participates in our kid's special events.  Thank you Big Expert. I really appreciate your commitment to our family!!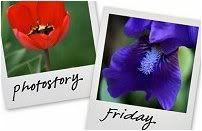 Hosted by Cecily and MamaGeek