Ready to play

Concentration

Contemplation

I want to play too... like my big brother!

This year in 2nd grade, Lil' Expert has improved his chess playing ability tremendously. His coach tells us he has new found confidence and he has developed a swagger. He can beat almost everyone in his club at school.
March 14th and March 28 are the qualifying rounds for the Arizona State Championships. He is working to earn enough points at these tournaments to qualify.  
His brother Storytellin' Boy showed an interest at the March 14th tournament and played chess with Dad in between rounds. 
It is so great as a mom to see my son excel, especially because Lil' Expert has had his struggles with fine motor skills and coordination due to Asperger's. This is a great activity for him to gain confidence and have success.
Way to go!!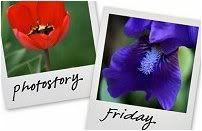 Hosted by Cecily and MamaGeek